Episodes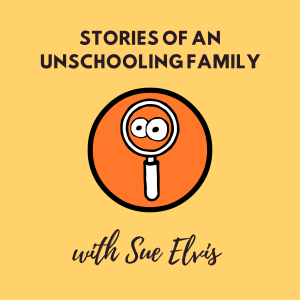 Monday May 18, 2015
Monday May 18, 2015
So what's Wild Inside? It's an off-shoot of my Stories of an Unschooling Family podcast. I'm recording it with Imogen, my adult unschooler, and we're going to be discussing all our wild thoughts. We hope you'll listen!
This week we explore creativity:

Why are some people more creative than others?

Can you be an artist and not be creative?

Can everything be approached creatively? What about maths?

Will there ever be another Mozart?

Why is a diet of classical music not enough? 

Are all classic novels good?

How can we encourage our children to be creative?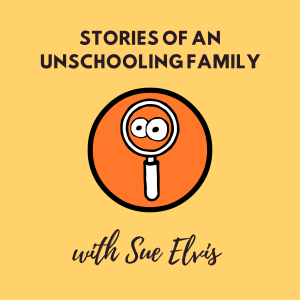 Thursday May 07, 2015
Thursday May 07, 2015
This week, I tried something new because I've been having trouble turning the ideas in my head into the right spoken or written words. In this podcast, I use some old words.

I tell a story (from my blog) in which ...
I talk about the label 'unschoolers'

I ask the question: are labels useful?

I describe what I used to think the word 'unschooling' meant

And I share what I now think unschooling is all about